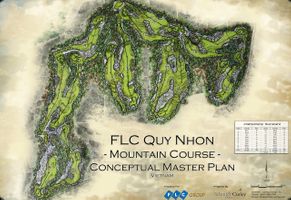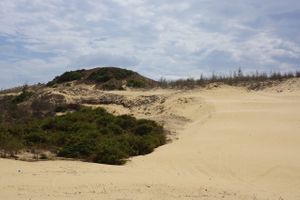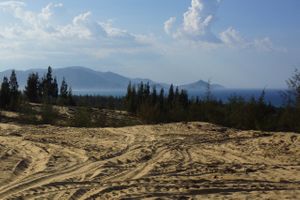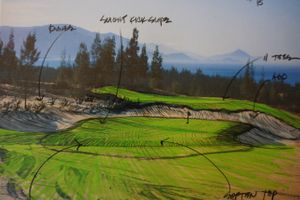 FLC Quy Nhon Mountain Course - Quy Nhon, Vietnam
The Mountain Course at FLC Quy Nhon on the coast of Vietnam is the second course of the newly opened project that features a spectacular 900 room hotel, 500 villas and a convention center. The mountain course compliments the recently opened and equally spectacular Nicklaus-designed Ocean course while above on a sand dune laden hillside featuring 15 holes with sweeping ocean views. The design contrasts with the Ocean course by offering wide fairways with open access to greens to allow for a ground game to combat the sometimes windy and exposed conditions. Designed to play hard and fast, the course offers plenty of drama and optional lines of play over sandy expanses that transition to the native dunes. Close green to tee connections make this a very walkable experience despite the strong elevation changes that offer the commanding views. This will prove to be one of Asia's most natural courses.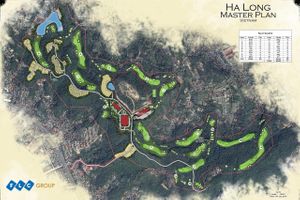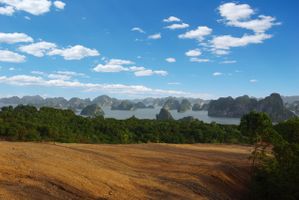 Ha Long Bay - Ha Long Bay, Vietnam
The course is uniquely situated high above the town center on a mountain property that offers epic, sweeping views of Ha Long Bay, a UNESCO World Heritage site known for its towering, vegetated vertical rock formations that rise from the calm blue waters of Ha Long Bay.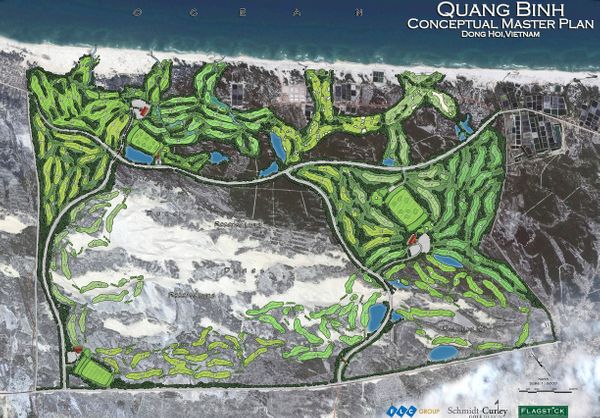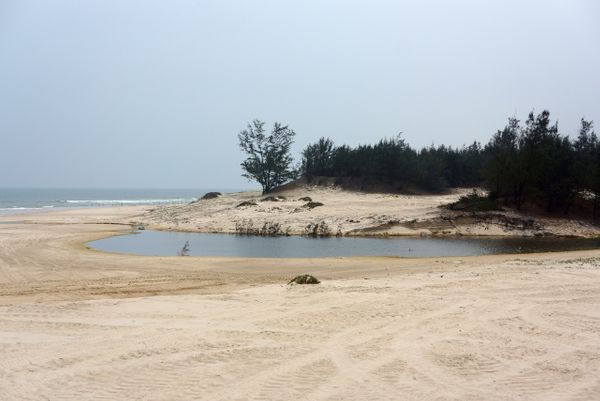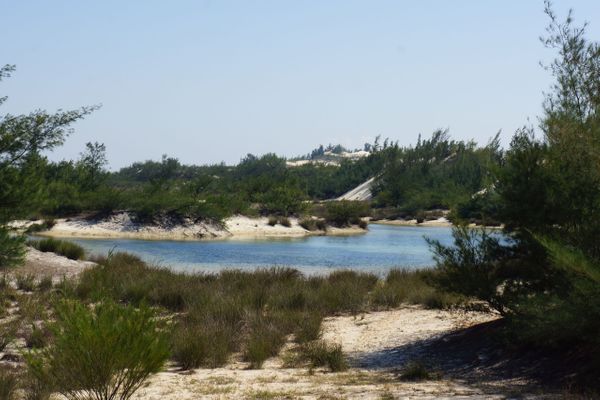 Quang Binh - Dong Hoi, Vietnam
Ten-Course project with three courses located near the beach, offering some beachfront holes in very nice dunes, and will be incorporated with a residential and resort component. The remaining courses will be pure golf with no development component.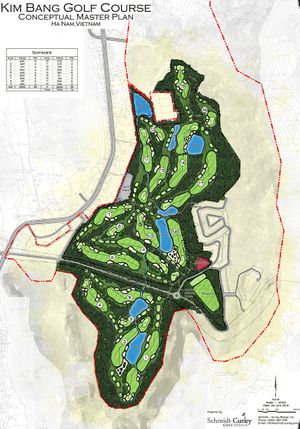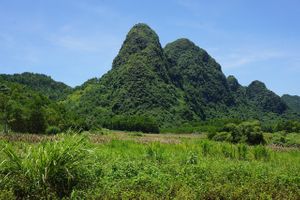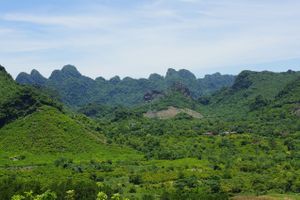 Kim Bang - Ha Nam, Vietnam
18-hole "core" golf layout carefully routed through an existing valley with dramatic backdrops of the surrounding mountains.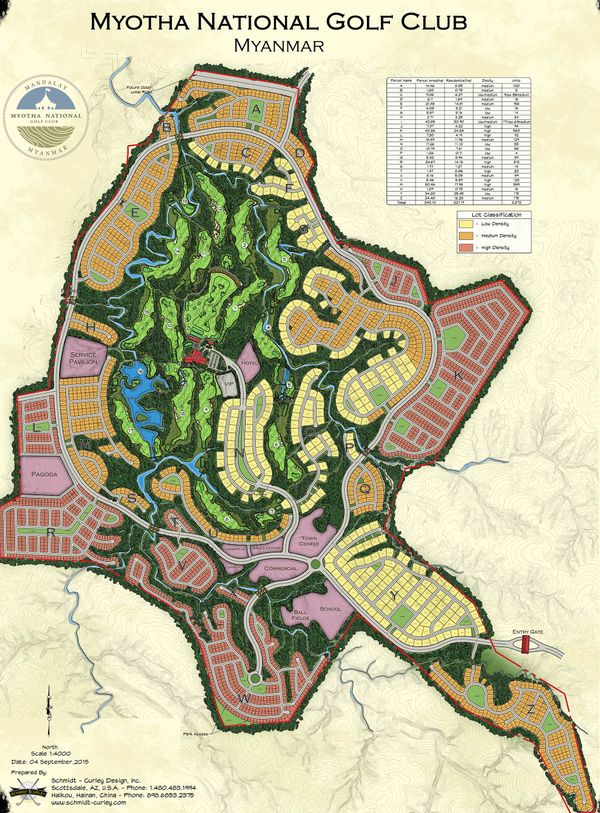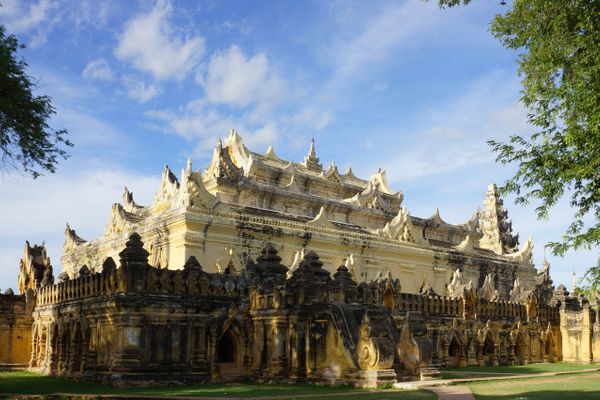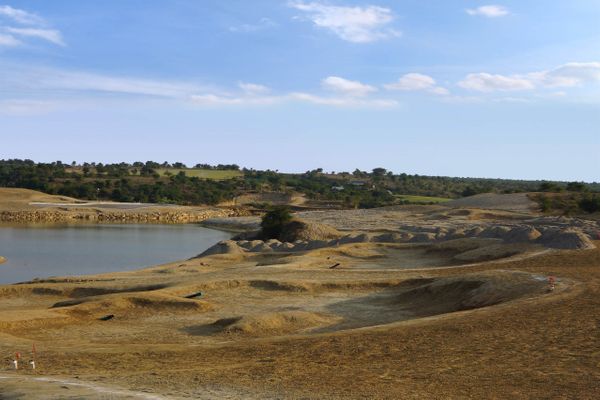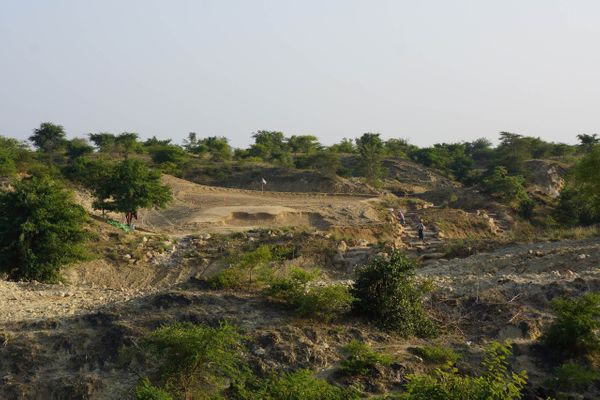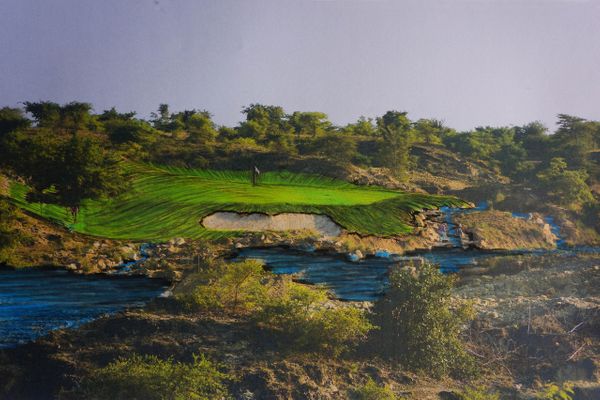 Myotha National Golf Club - Mandalay, Myanmar
Part of a new, massive industrial park complex on the outskirts of Mandalay, this core, championship course sprawls over a wonderfully natural site of nice elevation changes, deep arroyos and distinct native vegetation. The course features a display of wide Zoysia fairways and rugged natural features that create optional angles of attack as they blend seamlessly into the outside edges.